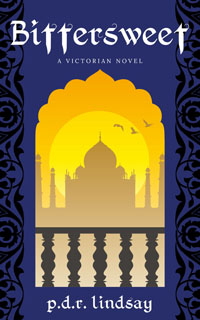 A.R.C. reader's comments on 'Bittersweet'
I didn't know how I would go knowing there were rapes, so I started off tentatively. Then I found the story unfolded in an interesting and sensitive way, and I liked that we didn't get the full impact of the rapes all at once, but that they were told as reflections, or from the victims' experiences. I was soon absorbed and wondering how it would unfold! All the time I thought he would go back to his Aimee, but I was not disappointed with the ending!
I loved the way he worked through his angst and fought to maintain his values and self respect when faced with the power of attraction. The search for justice and being conscious of his own motives and failings was the best thing he could have done to become a whole person. You are a gifted storyteller and had me interested right to the end! Some bits read like it was a movie, in that the scenes changed very quickly, but it lost nothing. If it was a TV series it could have gone on and on! A satisfying story! Well done and thank you for allowing me to read it!

Bittersweet by p.d.r. lindsay
In the British army of 1872, corrupt young officers play games of a different kind. Their favourite is to rape young society women in their homes. The rogues make a competition out of it. The more girls the regiment savages, the more different ways they do it, the greater their merriment and cheers for the winning regiment.
But the victims go through hell. They can't tell anyone, not even their mothers and suffer the shame. Their families suffer too. Banker Bryce Ackerman loses the love of his life to the scoundrels, but he won't leave it alone. Bryce follows the thugs to India, where two of the marauding regiments are posted. Trying to run the rapists to ground, he learns their treachery is deadly and their evil courage more monstrous than he expected. Along the way, he must confront his own sexuality. Is he a gentleman always, or is he too a predator?
Life in the British Raj in Colonial India heightens all his senses, good and bad, as he chases down the brutal and dark side of manhood, as he tries to bring Justice to places where Justice had been absent.
'A most unusual story, difficult at times but ending in hope.'
The Library reading group